MIKA & Me is a leading provider of optical solutions for business
Your vision is essential to work, but as an owner or manager of a business, how well do you know the vision needs of your team? Our expertise is improving driver vision & those who work on computers for extended periods.
Do you want the comfort of knowing your workforce can see clearly and safely? Do you want to know how easy it is to boost accuracy by improving your employee's vision? Do you want to save by avoiding the damaging consequences of accidents or lawsuits caused by poor vision?
MIKA & Me will be your partner in vision care. We enhance your employees' vision, performance, & satisfaction. We help prevent accidents, errors, and complaints by ensuring your employees can see clearly and safely. We help you protect your business from legal risks by complying with the health and safety regulations regarding vision.
Commercial drivers not had eye test in last 2 years, despite 85% needing glasses and 50% having crashed. 
How well do you know your drivers?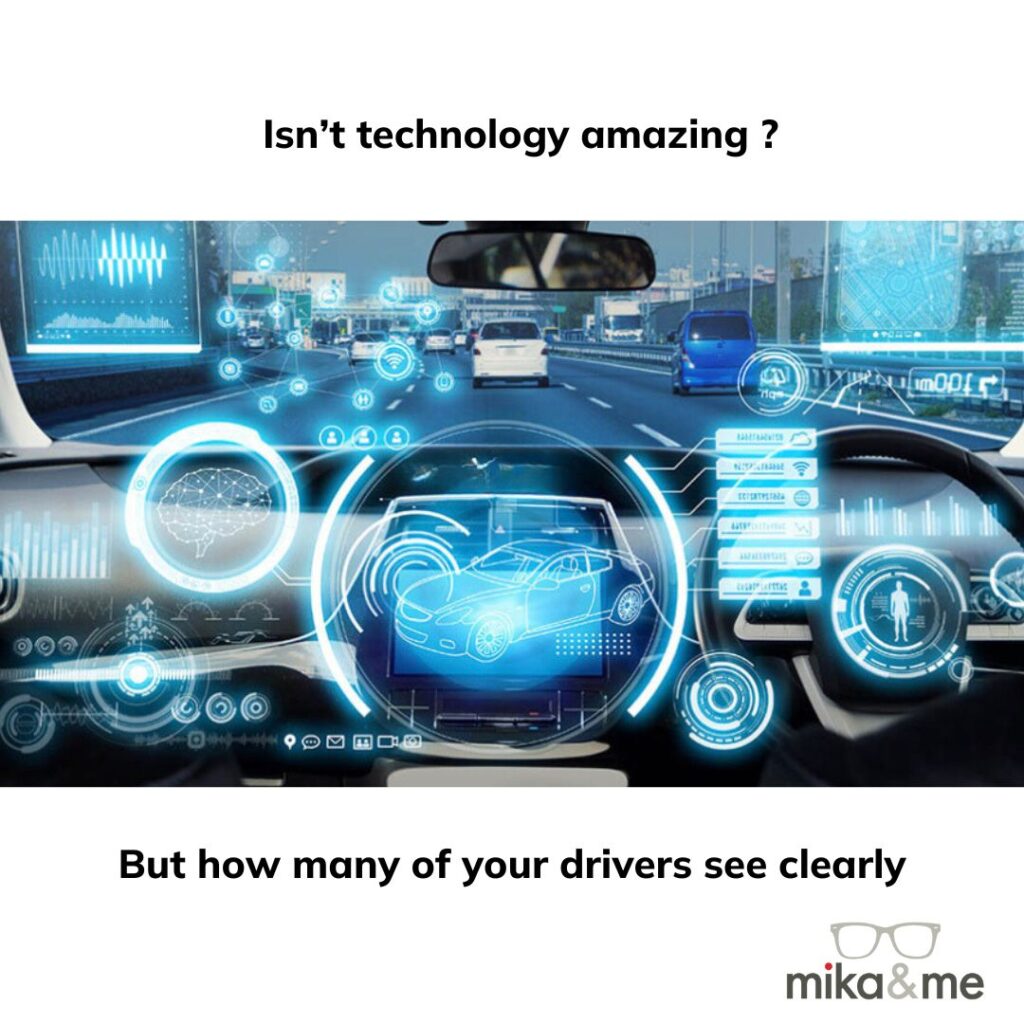 We offer a simple solution for employers to manage the optical needs of sections of or the whole workforce
Free on-site assessment of workspace

Free assessment of employee prescriptions

Free report on workforce needs with recommendations
Frames & lenses to match your brand and culture
Free lens optimisation, with delivery to your premises
Flexible payment plans and insurance coverage
Whether you are a small team or a large company, we have an optical solution for you.
Call today on 0141 413 5393 or complete the form below & we'll contact you